Monday, June 9th, 2014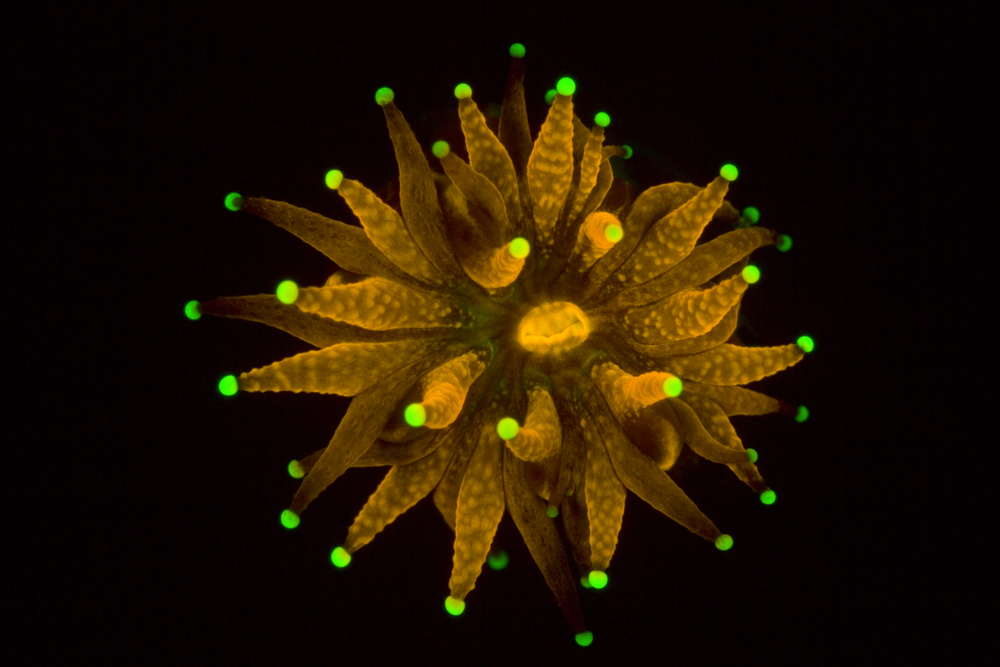 A hyper-fluorescent juvenile Montastrea cavernosa rescued from Government Cut
After months of impatiently watching dredge ships working offshore Miami, Coral Morphologic and other researchers were finally granted a brief window of opportunity from May 26 until June 6th in which to rescue corals left behind from the legally-required relocation effort from the Army Corps of Engineers' Deep Dredge of Government Cut. This was a much shorter length of time than we had been prepared for, and as such, we had to respond with considerable urgency in order to rescue as many corals as possible. Fortunately we had begun our detailed preparations in January 2014 by coordinating students and professors from the University of Miami to help in the effort. Collectively, the Miami Coral Rescue Mission removed over 2,000 stony corals that would have otherwise been destroyed in the process to make way for the larger ships that will pass through the soon-to-be-expanded Panama Canal.
The majority of the corals that Coral Morphologic removed from Government Cut have now been transplanted to an artificial reef about one mile south from where they originated, and where we will continue to monitor them to ensure their long-term survival. Some corals will be sent to the Smithsonian Institution for research. And the rest of the corals were brought back to our Lab, where we will document them via film and photography for a body of work titled 'Coral City', in which we will present them as fluorescent icons for a 21st century Miami.
While we could have rescued more corals with an extended deadline, the Miami Coral Rescue Mission is not over. It is now entering a longer-term monitoring phase in which we will continue to assess the health of surrounding coral reefs through July 2015, when the Deep Dredge project is finally slated for completion.