Friday, December 9th, 2011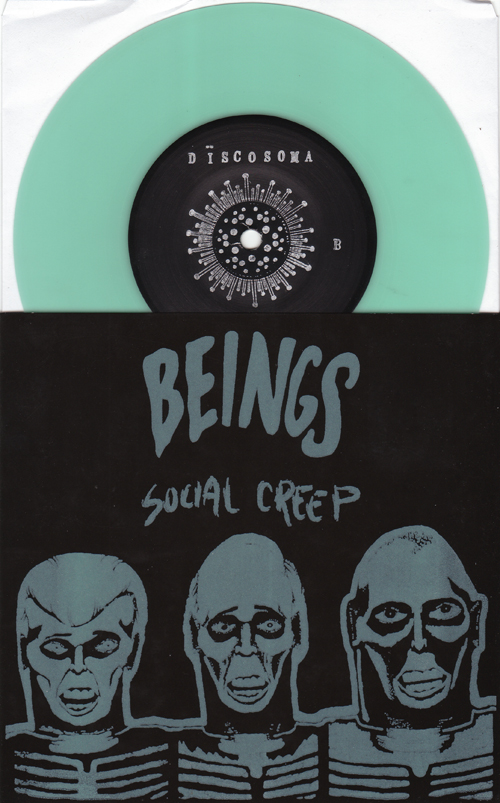 We are proud and humbled to have the opportunity to release the final four recordings from the beloved and now-defunct Miami band Beings. The Social Creep EP is a 4-song, limited-edition run of 100 copies in glow-in-the-dark vinyl with sleeve art by the band, screen-printed in glow-in-the-dark ink by Iron Forge Press. We have rubber stamped our corallimorph logo onto both sides of the center-sticker by hand and numbered the a-side, both in silver ink. This is a special record.
Lester's in Miami is graciously hosting the listening/ release party this Friday, December 9th as well as Laser Wolf in Ft. Lauderdale on Saturday, the 10th. We will have the record for sale for $15 at the parties. The remaining copies will be available at the Discosoma Records site beginning Monday, December 12th as well as Sweat Records in Miami and Radioactive Records in Ft. Lauderdale.

Click play to check out 'Modern Crush'.