Monday, December 8th, 2014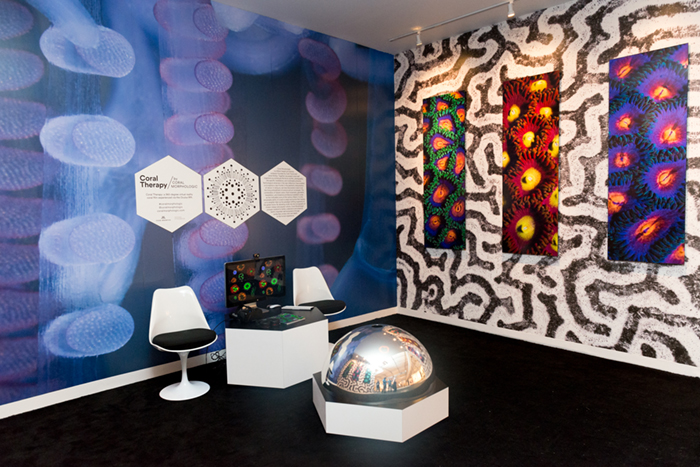 The 'Coral Therapy' Design Curio at Design Miami/ 2014. 
For Design Miami/ 2014, we were honored to be asked to create a conceptual room in which we debuted 'Coral Therapy', a 360-degree virtual reality film experienced via the Oculus Rift. When viewing 'Coral Therapy', the viewer is enveloped by fluorescent corals and sea anemones; much like being inside a virtual planetarium theater. 'Coral Therapy' is designed to convey a virtual out-of-body experience in which the viewer is transported to a tranquil tropical reef in outer-space. An original ambient score enhances the cosmic coral perspective while accentuating the peaceful and relaxing experience.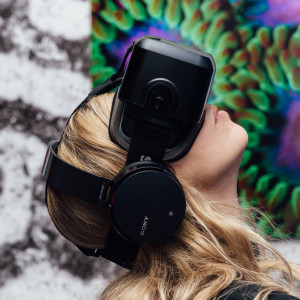 'Coral Therapy' in action via Oculus Rift VR