Lil Daggers 7″ Record Release on Discosoma Records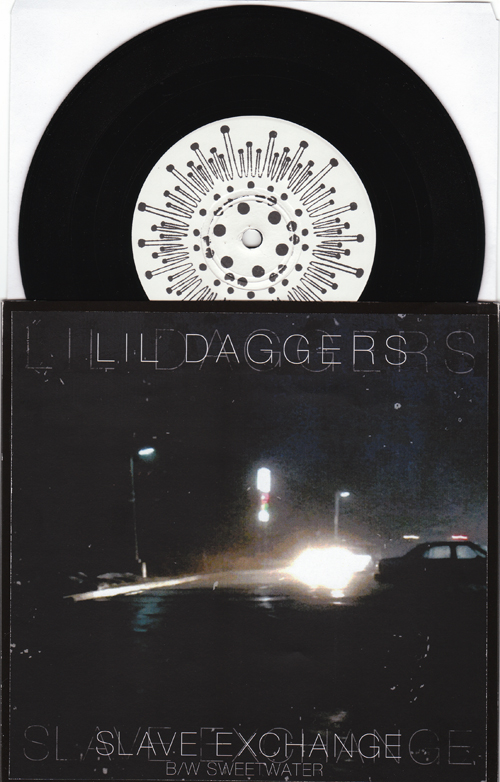 We are proud to announce the fifth release in our South Florida-centric 7″ vinyl series; 'Slave Exchange' b/w 'Sweetwater', from Miami's Lil Daggers. The wax is a limited edition run of 100 copies in black vinyl, with a wheat-pasted photo on each individual sleeve affixed by the band. As usual, we have rubber stamped our corallimorph logo onto the b-side of the center-sticker and stamped/ numbered the a-side.
The release party will be within a party: Saturday, January 16th @ the 2nd annual Sweatstock. Check out the set times for a bigger picture of the event – many amazing bands will perform, including Discosoma's Lil Daggers, Beings, and Guy Harvey. The 7″ will be available at Sweat Records exclusively Saturday, which is also Record Store Day. After Saturday, you can pick up the record at Sweat as well as the Discosoma Records site.
Click play to check out 'Slave Exchange'.