Beings 7″ Record Release on Discosoma Records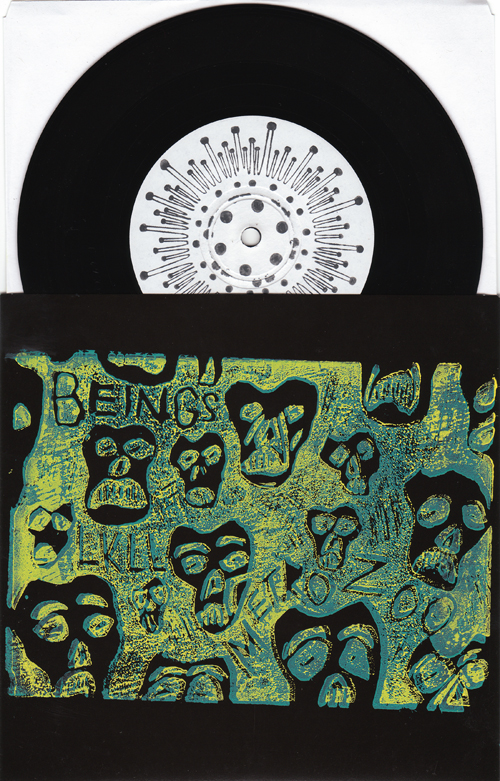 We are proud to announce the third release in our South Florida-centric 7″ vinyl series; a double A-side ('LKLL' / 'Metrozoo') via Miami's Beings. The record is a limited edition run of 100 copies in black vinyl with individually lino-block printed sleeve art by the band. We have rubber stamped our corallimorph logo onto the b-side of the center-sticker and stamped/ numbered the a-side.
The Vagabond & Sweat Records are hosting the 7″ release party this Friday, October 29th with live sets from Beings and Plains. We will have the record for sale for $8 at the show.
For those who wish to purchase the Beings 7″ online, please see the Discosoma Records site.
Click play to check out 'LKLL'.