Surfer Blood @ The Vagabond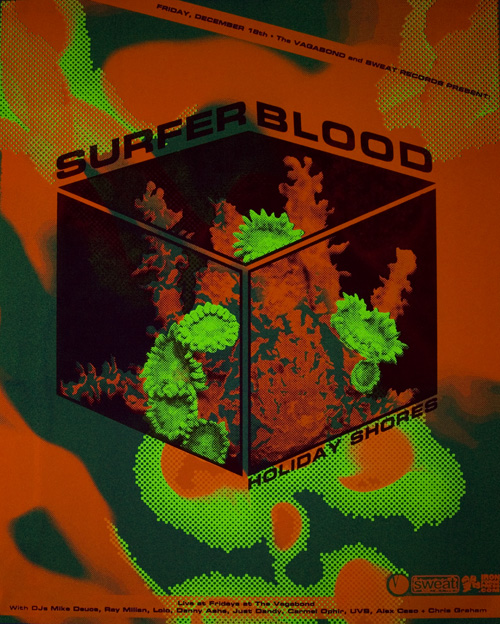 4 color fluorescent ink silk screened 18′ X 23′  poster by Iron Forge Press, incorporating our 'Crab Fashion' image. Photo shot in darkness with ultraviolet lighting.

West Palm Beach's Surfer Blood will play The Vagabond in downtown Miami the night of Friday, December 18th with fellow Floridians Holiday Shores. This show falls in the wake of Surfer Blood's massive national tour and precedes their highly anticipated debut album, Astro Coast, out via Brooklyn's Kanine Records January 19, 2010.