Fort Lauderdale Beach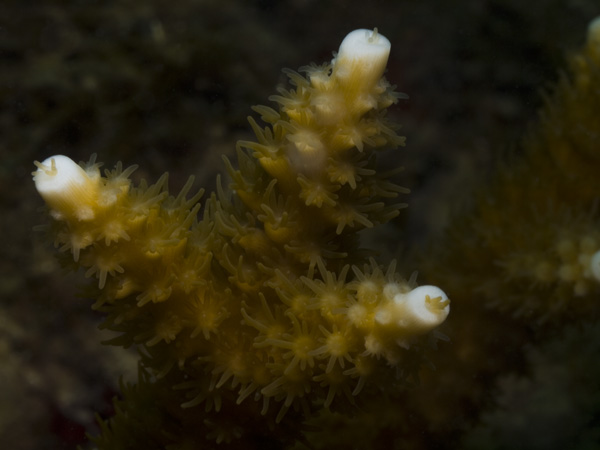 A close-up of a staghorn coral (Acropora cervicornis) branch tip. Note the healthy coral polyp extension.
This past Saturday I took my friend Jeremy (of coralpedia.org) and his wife on a shore dive off Fort Lauderdale Beach.  I had heard rumors that decent stands of the endangered staghorn coral (Acropora cervicornis) were abundant in this area.  Despite (relatively) poor visibility, we found these rumors to be correct.  Acropora cervicornis was one of, if not the most, common stony corals only 250-350 meters offshore this popular sunbathing mecca in only 6-7 meters of water.  It is amazing to see how even a small 'bush' of A. cervicornis can attract dozens of small fish seeking refuge amongst its branches.  It is clear that the widespread die-off of this single species has had a detrimental impact on the entire ecosystem of the Florida's coral reefs. I can only imagine what the reefs in the Florida Keys were like 30 years ago, as today most are just lumpy humps of rock dominated by massive coral heads,  gorgonians, and macroalgae.  The interstices of A. cervicornis branches provides a habitat that is unmatched.  Seeing an abundance of A. cervicornis so close to shore in Fort Lauderdale is encouraging…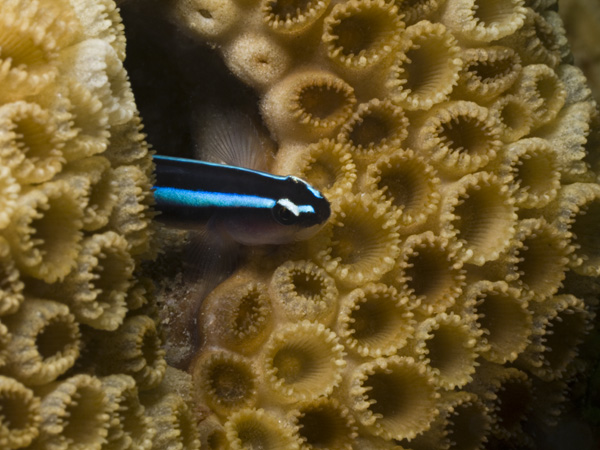 A Neon Goby (Gobiosoma oceanops) peering from a clump of Palythoa caribbeorum.
m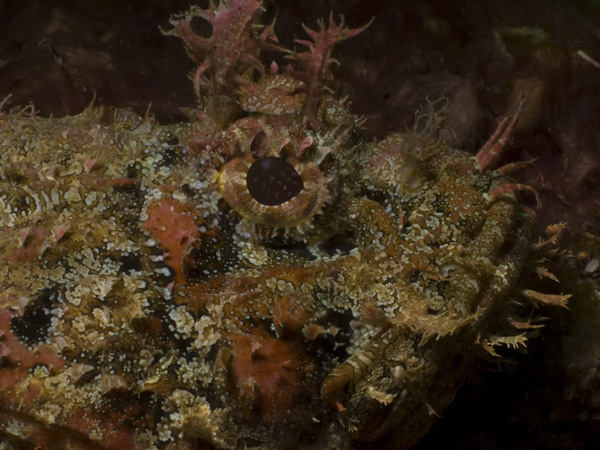 Spotted Scorpionfish (Scopaena grandicornis).
m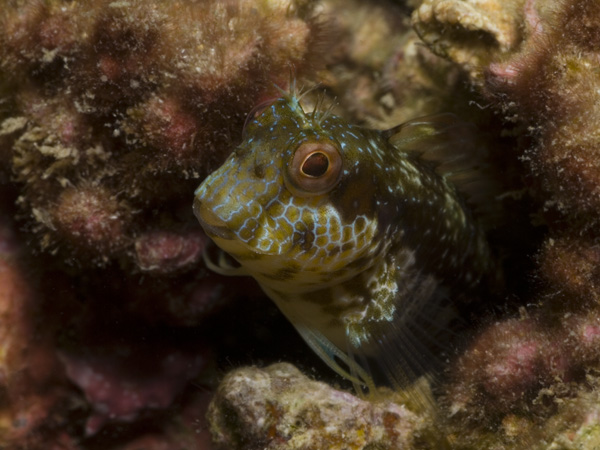 Seaweed Blenny (Parablennius marmoreus).
m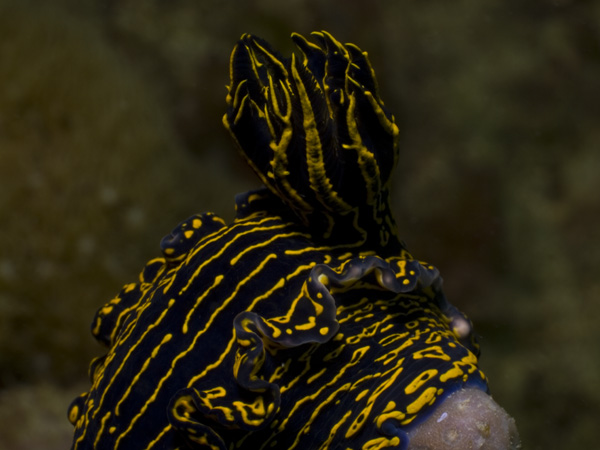 The gills of the aptly named Greek goddess nudibranch (Hypseladoris edenticulta) protrude gracefully from its back.