Unidentified Floridian Algae #1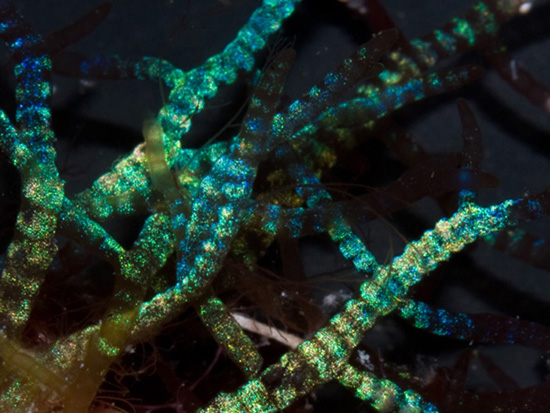 Unidentified Floridian Algae #1, an iridescent rhodophyte (red algae).
We stumbled upon this mesmerizing iridescent macroalgae a few weeks ago and noted its unusual coloration. Taxonomic research has proven fruitless, and we have included this specimen on our list of unidentified Floridian marine life.
The iridescent blue Coelothrix irregularis macroalgae below was found during the same dive. We hypothesize the blue iridescence might be the work of Guanine crystals.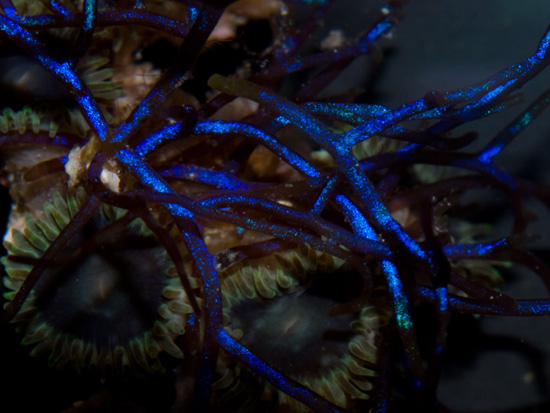 Coelothrix irregularis.